New York City Toxic Exposure Attorneys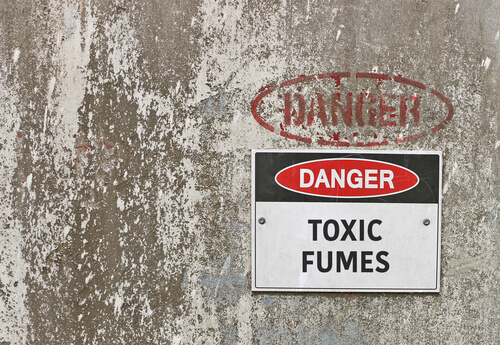 Have You Suffered From Toxic Exposure?
Construction workers face many risks on worksites, including those related to toxic substances.
If you or someone you love has suffered harm related to an occupational disease or condition you suspect was caused by exposure to toxic materials, you may have the right to seek compensation.
Our NYC toxic exposure lawyers at The Perecman Firm, P.L.L.C., handle claims involving occupational exposure to toxic substances and materials. We are can review your case and options during a FREE consultation.
Why Choose Us?
The Perecman Firm, P.L.L.C., is devoted to fighting for victims who suffer serious injuries or illness due to their work or the negligence of others. We are known nationally for our personal injury and workers' compensation practices, and for our record results representing injured construction workers.
For over 40 years, we have been trusted by clients across all five NYC boroughs and the state of New York because we know how to win:
Over half a billion in compensation recovered for clients since 1987.
More than 50 construction verdicts and settlements over $1M in the past five years.
Numerous civil recoveries for Union and Non-Union workers.
Led by Attorney David Perecman, one of the nation's leading authorities on construction accident litigation and New York Labor Law, our team helps clients navigate their path to compensation. Learn how we can help you during a FREE and confidential case review.
Toxic Exposure Risks in the Workplace
Harmful substances are abundant in the workplace – especially in construction and other industrial settings.
From new construction to demolition, remodeling, and various trades, workers are routinely exposed to all types of hazardous and toxic materials. These exposure risks can be elevated when work is performed in enclosed spaces, on older homes or buildings, or without proper PPE.
Common toxic exposure cases involve the following:
Asbestos from insulation, roof shingles, construction debris, and textiles
Lead and lead-based paint
Formaldehyde in plywood and other bonded materials
Carbon monoxide poisoning from machinery and fuel-burning
Asphalt in paving, concrete work, and roofing
Ammonia, benzene, solvents, and other toxic chemicals
Exposure to harmful substances can have devastating and fatal consequences. While some workers may experience adverse effects, injuries, or illnesses immediately upon or following exposure, others may develop adverse conditions only after cumulative exposure, which means they may not discover illnesses until years or decades have passed.
Toxic exposure can lead to conditions including, but not limited to:
Neurological damage
Respiratory and cardiovascular problems
Kidney damage
Cancer, including leukemia and skin cancer
Compensation for Toxic Exposure Victims
Because causation in toxic exposure cases is not always as clear and obvious as in cases involving car wrecks, they demand extra attention from lawyers who have experience litigating these claims.
At The Perecman Firm, P.L.L.C., our New York City toxic exposure lawyers have represented many victims who suffered harm after being exposed to harmful substances in both workers' compensation and civil personal injury cases. We know the established links between various substances and diseases, as well as the types of harmful substances used in various trades, projects, and NYC buildings.
Our award-winning attorneys also know the New York Labor Law and the workplace health and safety violations, defects, and acts of negligence that can give rise to liability. When investigating your potential claim, we can help determine the underlying cause of a condition, whether it is work-related, and who can be held liable for your damages. This may include:
An employer who fails to comply with the NY Labor Law.
A property owner that fails to address known hazards on their premises.
The manufacturer, distributor, and / retailer of a dangerous product.
New York code and tort law create legal obligations that protect workers form serious harm. This includes requirements to provide proper safety equipment, disclose the presence of asbestos, lead, or other toxic chemicals, ensure the safety of products, and take reasonable steps to create safe worksites.
When workers suffer injuries or illnesses because these obligations were not met, responsible parties who caused or contributed to their toxic exposure can be held liable for the resulting damages.
Examples of recoverable damages in toxic exposure cases:
Hospital and medical expenses
Future medical treatment
Rehabilitation, therapy, and assistive care
Lost income and lost future wages
Pain and suffering
Emotional injuries, including loss of quality / enjoyment of life
Death benefits or wrongful death damages
Learn More About Toxic Exposure Claims in New York. Call (212) 577-9325.
The Perecman Firm, P.L.L.C., has been helping injured workers for more than 40 years. We know this is a difficult time for anyone who walks through our doors, which is why we prioritize your needs. Our firm has proven we are capable of guiding workers and families through their legal journeys, and we are ready to discuss how we can do the same for you.
Schedule your free case evaluation by calling (212) 577-9325.