Brooklyn Workers' Compensation Lawyer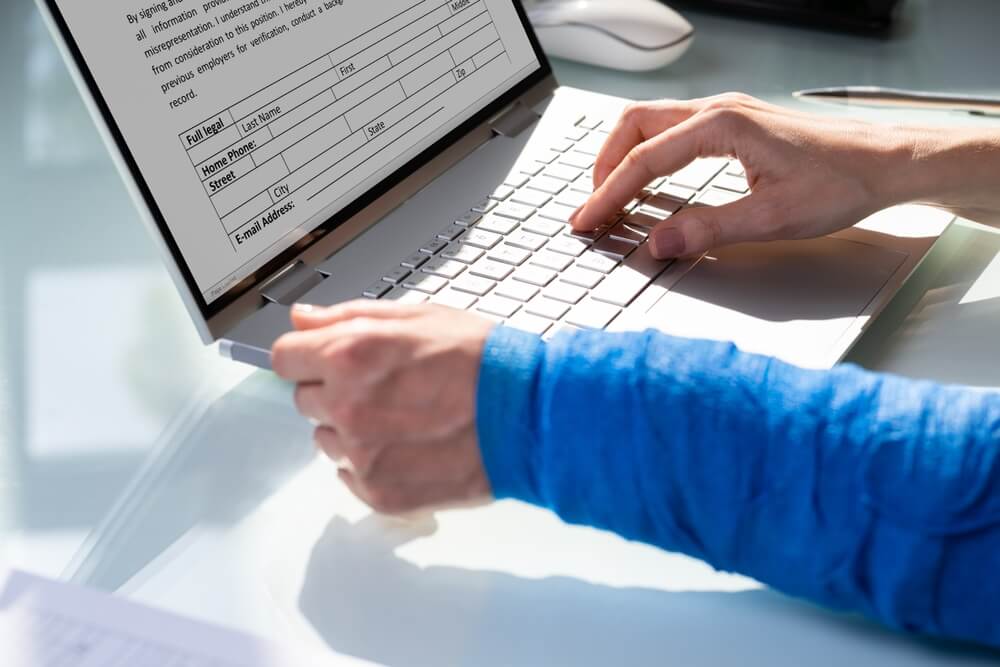 Were you injured in a workplace accident in Brooklyn? If so, you may be eligible for workers' compensation benefits. The knowledgeable legal team at The Perecman Firm, P.L.L.C., could help you understand your rights and seek the benefits you are owed. Our experienced workers' comp lawyers have decades of experience helping injured workers in Brooklyn obtain the medical care and benefits they need.
Contact our full-service personal injury firm today to discuss the details of your workers' compensation case with our compassionate team.
When Do You Need a Lawyer for a Workers' Comp Claim?
The workers' compensation system was designed to be simple and accessible for injured workers. Unfortunately, securing the benefits you are owed isn't always easy. Many injured workers have their claims disputed, minimized, or outright denied by penny-pinching insurance companies.
It's best to avoid handling your workers' compensation case on your own if:
You suffered a severe injury and cannot return to work for an extended period
Your injury resulted in a long-term or permanent disability
You have a pre-existing condition
Your employer or their insurance provider insists your injury isn't covered
Your employer seems to be delaying or ignoring your claim
Your case could get complicated, such as claims for construction accident injuries
The benefits you receive don't cover your medical expenses or wage losses
You may have an additional claim against a third party
You experience retaliation in the form of a demotion, layoff, or reduced hours
Your employer illegally neglected to provide workers' comp insurance
You don't feel confident navigating the claims process by yourself
Why Trust Your Case to Our Brooklyn Workers' Comp Lawyers?
There's no shortage of workers' compensation lawyers in Brooklyn, so choosing the right lawyer for your case can seem overwhelming. When considering a firm, it's important to look at their previous experience with cases like yours.
You can trust your Brooklyn workers' comp case to the award-winning team at The Perecman Firm, P.L.L.C., because:
We have decades of proven experience – Our attorneys have more than 40 years of experience standing up for injured workers. Our effective litigation has even improved local laws to benefit injury victims.
We have a track record of success – Our history of successful case results has allowed us to recover more than half a billion dollars for deserving clients.
We have the resources to get the job done – With our deep knowledge of local laws and close relationships with trusted experts, we work hard to build strong cases on behalf of our clients.
We're prepared to handle the toughest cases – We have a reputation for success with even the most complicated workers' comp cases. Many of our peers routinely refer their most challenging cases to us.
We make client satisfaction our top priority – At the end of the day, you are our number one priority. Our full-service firm can handle every aspect of your case while you're on the mend.
What Do Workers' Comp Benefits Cover?
When you suffer a work-related injury or illness as an eligible employee in New York, you may be entitled to workers' comp benefits that cover losses such as the following:
All necessary medical costs and incidental expenses relating to your injury
A portion of your lost wages if you are out of work for more than seven days
Vocational rehabilitation or retraining to prepare you for a new job, if necessary
Survivors' benefits for loved ones after a fatal work injury
How Long Does It Take To Receive Benefits?
If you are too hurt to work, it can be frustrating to wait for benefits as your bills and other expenses pile up. While your medical expenses should be covered immediately, you will not receive non-medical benefits until the insurance company approves your claim.
The insurance company has 18 days after you notify them to begin paying benefits or dispute the claim. If your claim is approved, the insurer will typically begin making payments within a few weeks. You should then receive lost wage benefits every two weeks for the length of your disability period.
When You Deserve More Than Workers' Comp
In most cases, New York labor laws prohibit employees from filing lawsuits directly against their employers if workers' comp benefits are available. However, you may be entitled to claim additional compensation from a third-party injury lawsuit if:
Your injuries were caused by defective products or equipment
You sustained injuries in a car accident caused by a negligent driver
You were injured as a result of unsafe conditions on someone else's property
Your injuries were caused by exposure to a toxic substance
If you have grounds for a claim against a third party, you may be entitled to full compensation for your lost wages, pain and suffering, and more. A Brooklyn workers' compensation attorney can help you review the specifics of your case to identify all potential sources of financial recovery.
Deadlines for Workplace Injury Claims
When you apply for workers' compensation benefits in NYC, it's essential to keep the following deadlines in mind:
Thirty days – You must notify your employer of your work-related injury or illness within 30 days. Otherwise, you could lose your right to claim benefits.
Ten days – Your employers must notify their insurance company about your claim within 10 days if you need medical care or time away from work.
Two years – You must notify the Workers' Compensation Board within two years of the date you sustained the injury or learned that you had a work-related condition.
Three years – If you have grounds for a personal injury lawsuit, you have three years from the date of the injury to file the lawsuit in civil court.
Tips for Protecting Your Rights After an Injury at Work
You can protect your legal rights and get started on your claim after a workplace injury or illness by:
Seeking prompt medical attention and following your doctor's care plan
Reporting the injury to your employer in writing within 30 days
Ensuring your employer notifies their insurer within 10 days of the injury
Gathering evidence from the accident, such as photographs, the clothes you were wearing, and eyewitness statements
Keeping track of medical bills, receipts, and other proof of injury-related costs
Filing your workers' comp claim within two years of the injury
Contacting a knowledgeable workers' comp attorney for legal advice
How To File a Workers' Comp Claim After a Jobsite Accident in NY
After you have notified your employer, you can file a workers' comp claim by:
Common Workplace Injury Cases We Can Help With
At The Perecman Firm, P.L.L.C., our trusted attorneys can help with worker's comp cases involving the following types of common injuries:
Slip, trip, and fall injuries
Overexertion injuries
Injuries from flying or falling objects
Crush injuries from heavy machinery
Transportation accident injuries
Toxic exposure
Burns from fire and explosions
Electrocution
Injuries from acts of violence
Falls from heights, such as ladders or scaffolds
We Fight for Workers in Brooklyn
Workplace injuries can occur at any time and in any industry. Our Brooklyn attorneys are prepared to handle workers' comp cases for workers of all kinds, including the following:
Construction workers
Transportation and warehousing workers
Skilled labor and trade workers
Utility workers
Law enforcement officials
Healthcare professionals
Agriculture and fishing workers
Manufacturing workers
Mining workers
Restaurant and retail workers
How Our Brooklyn Workers' Compensation Lawyers Can Help You
When you retain the services of our Brooklyn workers' compensation attorneys, we can support you every step of the way by:
Explaining your rights and helping you understand your options
Helping you access the medical care you need
Investigating the incident to uncover supporting evidence for your claim
Communicating with insurance companies and other parties on your behalf
Preparing claim paperwork and documents on your behalf
Negotiating forcefully to demand the full benefits you are owed
Appealing your claim if the insurance company minimizes or denies it
The Brooklyn work injury lawyers of The Perecman Firm, P.L.L.C., have extensive experience helping injured workers get the benefits they deserve. Whether you need help filing a claim or appealing a denied workers' compensation claim, our team will be ready to put our knowledge and resources to work for you. Call or contact us today for a free consultation.