Brooklyn Scaffolding Accident Lawyer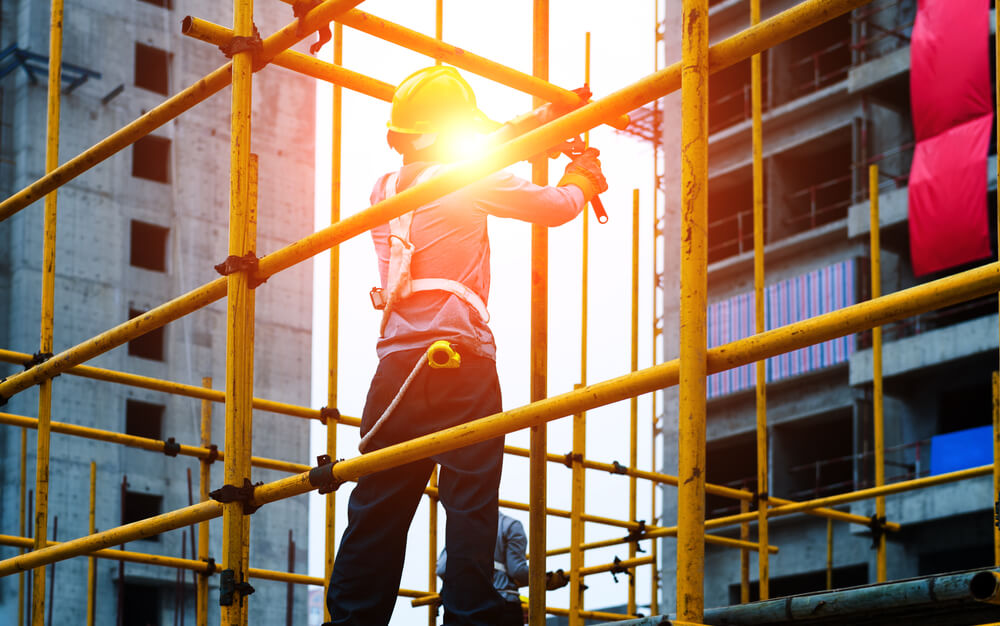 Were you injured in a scaffolding accident in Brooklyn? You may have several options for securing compensation for your injuries, including a Labor Law claim, a workers' compensation claim, and/or a third-party personal injury lawsuit.
The Brooklyn scaffolding accident attorneys at The Perecman Firm, P.L.L.C., are ready to evaluate your case and review your options for recovery. Let's discuss your case and the compensation you need. Contact us today for a free consultation.
Why You Should Call Our Brooklyn Scaffolding Accident Lawyers
If you were hurt in a scaffolding accident while on the job, you need an experienced scaffold accident lawyer with the resources to aggressively pursue the money you need from every available source.
The Brooklyn scaffolding injury lawyers at The Perecman Firm, P.L.L.C., stand ready to investigate the circumstances of the accident, gather evidence, interview eyewitnesses, obtain records from your employer and medical providers, and deal with insurance companies and their lawyers for you. We will handle all aspects of your workers' compensation claim and your personal injury lawsuit if you have one. If the insurance companies refuse to offer you a full and fair settlement, we can take them to trial.
At The Perecman Firm, P.L.L.C., we have the knowledge and experience to handle even the most complex scaffolding injury cases. In our over 40 years of legal service to the people of New York, we have secured more than half a billion dollars in settlements and verdicts. With a Brooklyn scaffolding injury lawyer from The Perecman Firm, P.L.L.C., you can rest assured that your case is in good hands. We will focus on managing your case so you can focus on healing and putting your life back together.
Common Causes and Types of Scaffolding Accidents in Brooklyn
Some examples of common types and causes of scaffolding accidents in Brooklyn include:
Negligent construction of the scaffolding
Manufacturing defects in the components of the scaffolding
Poor or insufficient maintenance of the scaffolding
Disregard of OSHA and other safety standards
Inadequate safety training 
Lack of fall protection or a failure to use available safety equipment
Failure to replace old or broken scaffolding materials, including worn planking
Attempting to work on scaffolding despite inclement weather 
Failure to properly secure materials on the scaffolding
Types of Injuries Resulting from Scaffolding Accidents
The types of injuries due to scaffolding accidents depend on the nature of the accident. Workers can fall from scaffolds, the scaffolding can collapse, and objects can fall from scaffolding, injuring pedestrians below. These accidents can lead to a variety of injuries, such as:
Traumatic brain injuries
Spinal cord injuries and paralysis
Amputation
Neck and back injuries
Nerve damage
Herniated discs
Crush injuries
Internal organ damage and internal bleeding
Head and facial injuries
Broken bones
Permanent scarring
NY Scaffold Law and Other Labor Laws
New York is the only state in the nation with a law that provides absolute liability against site owners and contractors for workers injured in gravity-related accidents, including falls from scaffolds and ladders and those involving falling objects. New York Labor Law 240, also known as the NY Scaffold Law, applies to scaffolds, hoists, ladders, and other safety equipment used for elevation-related work.
Our Brooklyn scaffold accident attorneys can determine whether the circumstances of your case qualify for a cause of action under statutes such as:
Labor Law 240 – This Labor Law requires scaffolding measuring more than 20 feet from the ground to have a bolted safety rail, among other safety requirements. Injured workers may bring a cause of action under this law if they are injured on scaffolding that does not meet the minimum safety requirements. The law assigns strict liability for damages arising from scaffold accidents to owners and contractors.
Labor Law 200 – This statute requires contractors and owners to provide a safe working environment for workers. Owners and contractors have a general duty to ensure all equipment, machinery, and devices are properly placed, guarded, operated, and lighted safely.
Labor Law 241 – Labor Law 241 concerns construction, demolition, and excavation. Under Labor Law 241(6), owners and contractors must take reasonable measures to provide appropriate safety equipment for their workers. Under this section, liability is based on violations of specific New York State Industrial Code Regulations.
OSHA Regulations for Scaffolding Work
In addition to New York's laws, OSHA has general regulations for scaffolding work. For example, each scaffold and scaffold component must be capable of supporting its own weight and at least four times the maximum intended load applied or transmitted to it. Further, each scaffolding platform on all working levels of scaffolds must be fully planked or decked between the front uprights and the guardrail supports.
Third-Party Liability in Scaffolding Accidents
If someone other than your employer or a co-worker is at fault for the injury you sustained on the job, you could be entitled to pursue a personal injury claim against them. For example, if you were hurt in a scaffolding accident in Brooklyn, you could have a case against the following:
The manufacturer of the scaffolding materials
The subcontractor who constructed the scaffolding
The primary or general contractor responsible for enforcing safety standards on the construction site
Construction workers for the general contractor or subcontractor, if they negligently misused or abused scaffolding
The owner of the construction site, if dangerous or defective conditions on the property led to the scaffold accident
Personal Injury Compensation After a Scaffolding Accident in Brooklyn
Depending on the circumstances of the Brooklyn scaffolding accident that injured you, you could be entitled to file a personal injury claim, which can compensate you for:
Medical and rehabilitation expenses
Lost wages from missed time at work while recovering from injuries
Loss of future earning ability if you suffer permanent disabilities that prevent you from going back to your old job or another form of work
Physical pain and anguish
Emotional trauma and distress
Reduced enjoyment and quality of life
Workers' Compensation Benefits for Scaffold Accidents
You may be entitled to workers' compensation benefits if you are injured on the job, and your employer has workers' compensation insurance. Under New York's workers' compensation system, you may be eligible for medical care and partial wage replacement benefits if you are a covered employee who suffered an injury on the job. You do not have to prove your employer was at fault for your injuries to file a workers' comp claim.
If your workers' comp claim is approved, you could receive the following benefits:
Payment for all reasonable and necessary medical treatment and rehabilitation authorized by your provider
Temporary disability benefits that partially replace lost or reduced wages during your recovery period
Permanent disability benefits that provide financial payments depending on the type and severity of the disability you have sustained
Disfigurement awards to compensate for scarring and permanent changes to your appearance
Vocational rehabilitation to retrain and place you in another job that you can do within the limitations imposed by your permanent disabilities
Contact Our Brooklyn Scaffold Accident Lawyers
If you were hurt in a scaffolding accident in Brooklyn, you need The Perecman Firm, P.L.L.C. We understand how difficult the aftermath of scaffolding injuries can be and want to help you.
Contact us today to get started with a free, no-obligation consultation with our Brooklyn scaffold accident lawyers and find out what we can do for you.