Work-Related Lifting Injuries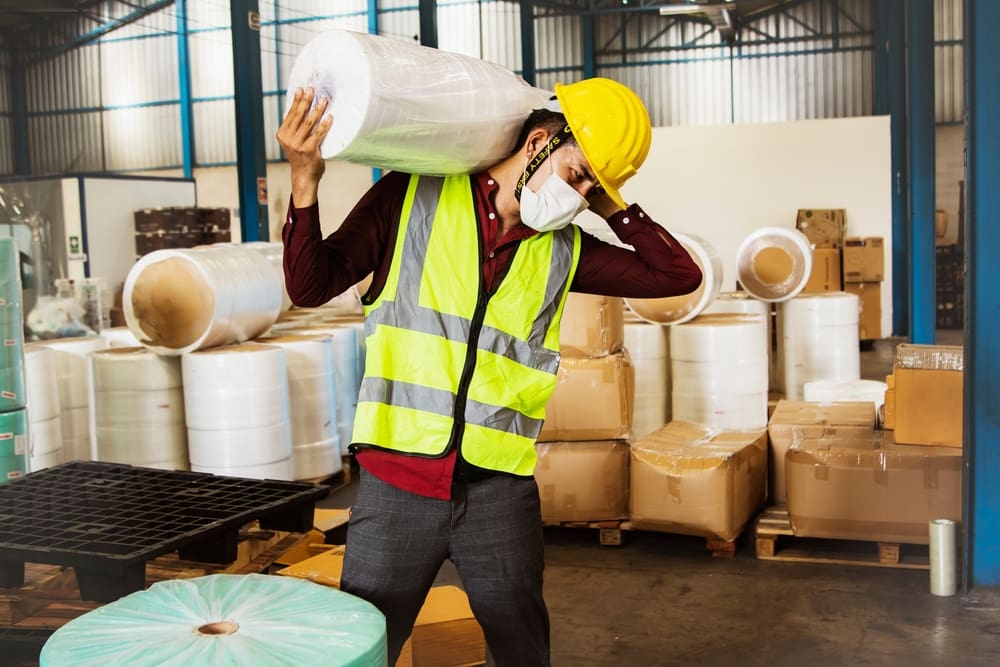 Injured While Lifting at Work?
When it comes to injuries in the workplace, one of the most common that a person can sustain is a lifting injury. It spans all construction-related industries. Numerous workers have to lift heavy objects, which can cause significant injuries if not done correctly. Even if done correctly, the continuous stress from the same motion may cause pain as well – a repetitive stress injury. If your injury was caused by lifting at work, you may have grounds to file a workers' compensation claim with the help of our team at The Perecman Firm, P.L.L.C.
Lifting injuries often affect a person's back, shoulders, arms, and knees because of the weight of the item and the pressure it can put on the body. Some heavy loads may require multiple people to lift or special equipment. If these are not provided, or proper training was not administered, it can cause significant damage to the employee. Our New York City workers' compensation lawyers work to help prove that the on-the-job accident caused the injury and seek the benefits you deserve.
Ready to begin? Call (212) 577-9325 for a free case evaluation.
What Causes Lifting Injuries?
Lifting injuries are quite common in a number of industries. It is important to document your injuries to show what caused the damage. These details are crucial to filing a workers' compensation claim.
Lifting injuries can be caused by the following:
Lifting heavy packages
Preparing loads for forklifts
Stocking items
Unloading heavy cargo
Moving furniture
Lifting patients from bed to bed
No matter which industry you are in, if you are hurt while lifting heavy loads on the job, you may have the right to file a claim for workers' compensation benefits. These benefits can be used to help cover medical costs, rehabilitation expenses, and lost wages if you are unable to work due to your injuries.
Get Workers' Compensation for Heavy Lifting Injuries
Our team at The Perecman Firm, P.L.L.C., understands how the New York's Workers' Compensation Board handles cases. It is our goal to help our clients navigate this difficult time. We can help deal with appeals if the board denies your initial claim, as well.
Lifting injuries can have a serious impact on crucial body parts and limit your ability to perform certain jobs in the future. Don't go without the legal counsel you need when seeking workers' compensation benefits. We have more than 40 years of experience and have helped countless clients receive the benefits they need to cover expenses associated with their injuries. We are here and ready to help you from start to finish.
Begin today by calling us at (212) 577-9325.