Jericho Wrongful Death Lawyer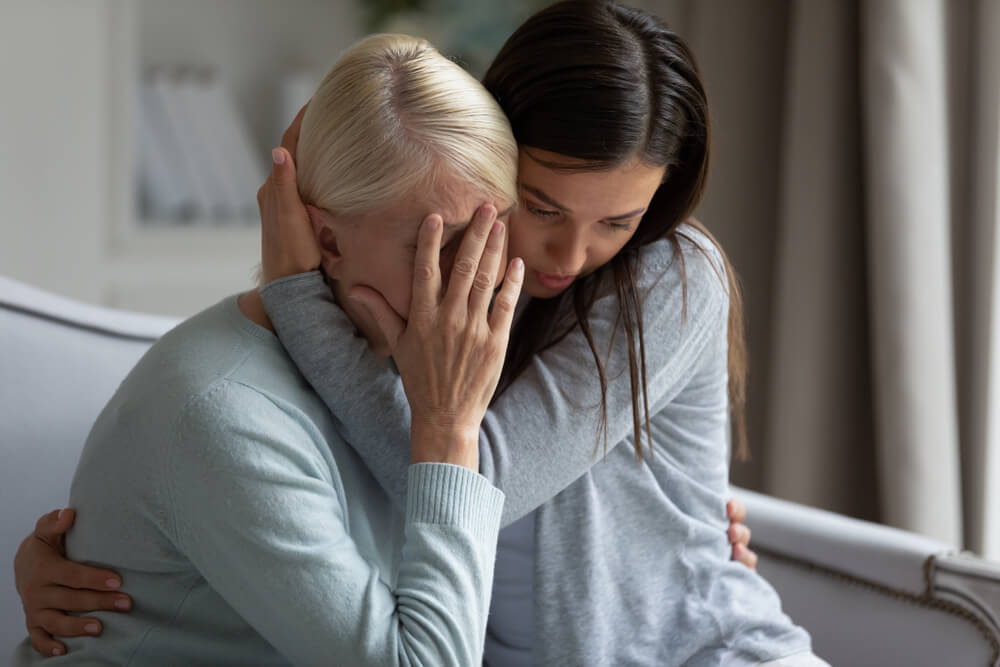 A wrongful death claim is a legal action taken by the surviving family members, beneficiaries, or personal representatives of a person who has died due to another party's negligence, misconduct, or intentional act. The claim seeks compensation for the losses including medical expenses, funeral costs, lost income, and other losses caused by the death of your parent, spouse, or other close relative.
If you lost a loved one due to an accident or injury caused by someone's negligence, our Jericho wrongful death lawyers want to help you hold them accountable. While no amount of money can undo a tragic loss, financial recovery from a wrongful death claim can help cover the losses caused by your loved one's death.
The Jericho wrongful death attorneys with The Perecman Firm, P.L.L.C., stand ready to fight for maximum compensation from the party responsible for your loved one's death. Contact us today for a free and confidential consultation.
Why You Should Hire Our Jericho Wrongful Death Lawyers
Wrongful death claims are complex and require a skilled attorney familiar with these cases. They are also emotionally challenging for surviving family members, who deserve compassionate and personalized care.
At The Perecman Firm, P.L.L.C., our experienced lawyers are nationally recognized for our litigation and negotiation skills. We work with clients in Jericho and throughout the New York metro area, focusing on catastrophic accident cases and wrongful death claims.
Hiring a Jericho wrongful death lawyer with The Perecman Firm, P.L.L.C., has significant benefits, including:
Over half a billion dollars recovered for our clients
More than 40 years of legal experience
Exceptional trial lawyers
Legal, professional, and administrative staff committed to keeping clients updated and informed throughout
Can I Pursue a Wrongful Death Claim in Jericho, NY?
Wrongful death claims typically arise when a person dies due to another party's negligence, recklessness, or intentional actions. For example, if your loved one died from injuries sustained in a crash with a drunk driver, you could be entitled to file a wrongful death claim. Here are some other considerations that could make a wrongful death claim appropriate:
Causal connection – You need to establish that the actions or negligence of another party caused the death.
Time limitations – You must be within the time limit established by New York's statute of limitations to file a wrongful death claim.
Damages – You must show that the death resulted in actual losses, such as funeral expenses, medical bills, loss of financial support, loss of companionship, and emotional distress.
If you believe someone else's act or failure to act caused your loved one's death, consult with our Jericho wrongful death lawyers now. We are ready to review the specific facts of your situation and outline your best legal options for pursuing maximum compensation.
Common Causes of Wrongful Death in Jericho
Wrongful death claims in Jericho frequently arise from accidents such as the following examples:
Truck Accidents
Motorcycle Accidents 
Bicycle Accidents
Pedestrian Accidents 
Defective Products 
Slip-and-Fall Accidents
Medical Malpractice Cases
Premises Liability Cases
Workplace Accidents
The Perecman Firm, P.L.L.C., also handles many construction accident injuries and related wrongful death cases. In some situations, our lawyers seek compensation based on New York State labor laws, including:
Labor Law 240(1) – Commonly called the "Scaffold Law," this statute allows certain workers or their surviving family members to take legal action against site owners, contractors, and their representatives for gravity-related incidents, including falls from heights and falling objects.
Labor Law 241(6) – It is possible to build a wrongful death claim using this law that covers deadly trips and falls, slips and falls, electric shocks, unguarded saws, and other incidents due to violations of the New York State Industrial Code.
Labor Law 200 – This law allows family members to file a wrongful death claim against construction companies for failing to provide reasonable and adequate protection at the site.
Who Can File a Wrongful Death Claim in Jericho, NY?
In general, immediate family members, such as spouses, children, and parents, can file a wrongful death suit. In some cases, siblings or other close relatives can file the claim. If the person filing the claim is a minor, they may require an adult guardian.
Depending on the situation, other legal dependents and members of the victim's family may be able to pursue a wrongful death claim in New York. The personal representative for the estate of the deceased may also file a lawsuit for the benefit of the beneficiaries of the deceased's estate.
Steps Involved in a Jericho Wrongful Death Lawsuit
The first step in a Jericho wrongful death lawsuit is to consult an experienced attorney.
Once you agree to proceed with The Perecman Firm, P.L.L.C., our award-winning firm can get to work on the following steps:
Investigation and gathering evidence – We will investigate the accident and gather evidence, including medical records, accident reports, witness statements, photographs, expert opinions, and any other relevant documentation.
Filing a claim or lawsuit – Once the liable parties are identified, we can file a wrongful death lawsuit that outlines the legal basis for the claim and the damages sought.
Discovery phase – Lawyers from both sides exchange information, evidence, and documentation related to the case.
Negotiation and settlement – Our wrongful death attorneys are skilled negotiators, equipped to assertively seek a fair settlement in talks with insurers and other responsible parties.
Court (if necessary) – If we cannot settle, we will be ready to present your claim and evidence to a judge and jury with the goal of reaching a favorable verdict.
Types of Damages Available in Wrongful Death Cases
A wrongful death lawsuit is a civil action that seeks damages, or compensation, for your losses from the responsible party, including:
Economic damages, including loss of income, benefits, and financial support based on the person's estimated average life span, medical expenses before death, and funeral costs
Non-economic damages, including loss of companionship, guidance, and support, and pain and suffering
Punitive damages for particularly egregious or reckless conduct that led to the wrongful death
How Long Do I Have to File a Wrongful Death Claim in Jericho?
In New York, the statute of limitations allows two years from the date of the person's death to file a wrongful death action. The time limit may vary depending on the circumstances of the case. It is best to consult with our wrongful death attorneys as soon as possible to understand the specific requirements and deadlines that apply to your situation.
Contact The Perecman Firm, P.L.L.C., to Talk to a Jericho Wrongful Death Lawyer
When you believe someone's negligence or wrongful acts caused a loved one's death, you might be able to pursue legal action. The Jericho wrongful death lawyers with The Perecman Firm, P.L.L.C., want to help you through this process.
Contact us today for a free and confidential consultation.