NYC Hotel Negligent Security Lawyer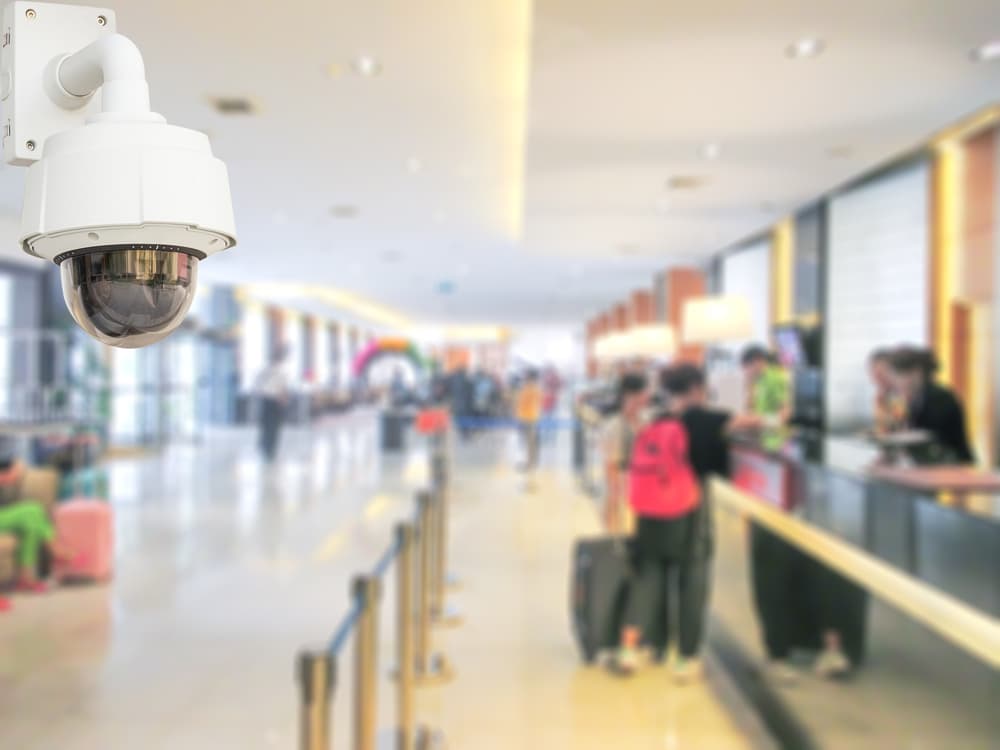 Over 2,500 hotel crimes occurred in New York City in one recent year alone, according to news reports. Common crimes include felony assaults, second-degree harassment, and grand larceny. Hotel owners and managers must take steps to secure guests' safety by providing adequate security. Guests can suffer injuries when those parties fail in their obligations.
If you were injured at a hotel due to negligent security, do not hesitate to contact The Perecman Firm, P.L.L.C. You might be entitled to compensation for the negligence of the hotel owner or another liable party. The Perecman Firm, P.L.L.C., has over 40 years of experience representing injured people in New York. Our New York hotel negligent security lawyers stand ready to work tirelessly to pursue the compensation you are owed for your injury.
Contact us now for a free consultation about your situation and your legal options.
Common Accidents and Injuries in New York City Hotels
You have a right to expect a certain degree of safety and care when you stay at a hotel. However, accidents can happen if the property owner or manager doesn't keep the premises free of hazards.
The most common accidents in New York City hotels involve the following:
Negligent security; which can result in crimes such as:

Assault and battery
Rape and other sexual assaults
Robbery
Murder

Gunshot wounds to bystanders 
Theft
Arson
Fire code violations
Defective stairs
Structural defects
Malfunctioning escalators and elevators
Wet or slippery floors
Defective gym equipment
Dog bites and animal attacks
Dangerous swimming pool conditions
Lack of warning signs near hazards
Exposed electrical wiring and components
Food poisoning
Poor lighting in stairwells and other dark areas
Depending on the circumstances of the accident, a hotel guest might be left with serious injuries, such as:
Traumatic brain injuries
Broken bones
Internal bleeding
Lacerations
Psychological trauma
Back and neck injuries
Spinal cord injuries
Nerve damage
Muscle sprains or strains
Paralysis
Sprained ankles or wrists
Torn tendons and ligaments
Significant impairment or disfigurement
Permanent scarring
Burns
Types of Hotel Negligent Security in New York City
In terms of deficient security, hotel negligence can take many forms, including:
Inadequate security systems
Missing or defective door locks
Insufficient lighting
Inexperienced security personnel
Damaged window locks
Missing peepholes on hotel room doors
Lack of security signs and notices
Improper protocols for emergencies and safety concerns
Inadequate safety measures in parking lots and garages
Regardless of the specifics, when a hotel fails to provide adequate security measures for the safety of its guests, it puts them at risk of violent crime and preventable accidents. When those incidents occur, the hotel may be liable for the consequences.
Can I Sue a Hotel for Negligent Security in NYC?
A hotel can be liable for a guest's injuries that occur on its property. You can sue a hotel for negligence in NYC if the property owner, property manager, or an employee created a hazard or failed to fix that hazard, resulting in injuries. One way a hotel might be negligent is its failure to provide guests with adequate security.
If you decide to sue a hotel for negligence, you must file your lawsuit within New York's statute of limitations on personal injury claims. The law gives you just three years from the date of your injury to do so. If you miss the deadline, the court will likely dismiss your case, and you will lose your right to seek compensation in civil court.
Proving Hotel Liability for Negligent Security
You can hold a hotel liable for injuries you suffer on its property if the owner or manager could have prevented the harmful incident by providing reasonable security to their guests. However, you must prove that your injury resulted from the hotel's negligence.
Our lawyers can use various types of evidence to prove hotel negligence liability, such as:
Photos from the scene of the crime
Statements from eyewitnesses
Copies of your medical records and bills
Security camera footage of the incident
Information from police reports, including details about previous criminal activity in the area
Property maintenance and repair records
Employment and criminal history of security guards and other hotel employees
Potential Compensation for Victims of Hotel Negligence
If you were injured due to hotel negligence, you could pursue compensation for losses like:
Medical expenses related to treating your injury, including ER visits, doctor's visits, diagnostic tests, medication, and medical equipment
Lost wages if you cannot work while healing from your injury
Diminished future earning capacity if you cannot return to the same work you did before the incident
Physical pain and suffering
Loss of enjoyment of life
Emotional distress
How Our Lawyers Can Help with Your Hotel Negligence Lawsuit
Taking legal action against a hotel can be overwhelming, but you don't have to do it alone. A hotel negligent security lawyer from The Perecman Firm, P.L.L.C., can help by:
Conducting a thorough investigation into the circumstances of the incident
Speaking to witnesses and getting their statements
Securing video footage of the incident
Taking photographs of the scene
Requesting copies of your medical records and other documentation related to the incident
Gathering all billing statements, receipts, and financial documents to show the expenses you incurred due to your injury
Reviewing the security guards' qualifications, safety protocols, video cameras on the property, and other security measures the hotel followed
Confirming the hotel's insurance coverage and filing a claim with the insurance company
Negotiating for a settlement payment from the insurer
Filing a lawsuit if the insurer denies the claim or offers an inadequate settlement
Preparing your case for trial and representing you in court
Contact Our NYC Hotel Injury Lawyers Today
The Perecman Firm, P.L.L.C., has a proven track record of success in handling hotel negligence lawsuits. We have secured more than half a billion dollars in settlements and verdicts for our clients, and we want to help you pursue the compensation you deserve for your losses. With over 40 years of experience, we have the skills and resources to handle even the most complex cases.
If a hotel's negligent security led to your injury, contact us for a free consultation with our NYC hotel injury lawyers today.