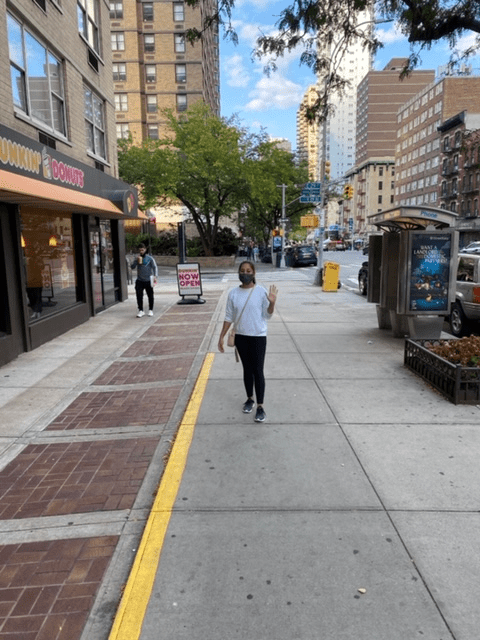 On October 4, employees of The Perecman Firm, P.L.L.C., and their loved ones set out to walk 1.54 miles (for the 1 in 54 children with autism in the U.S.) as part of Autism Speaks New York City Walk. The firm team dedicated their walk to the life of Avonte Oquendo and raised funds to enhance the lives of people with autism through innovative research and service and support programs.
Autism Speaks is the largest autism advocacy organization in the U.S. dedicated to promoting solutions, across the spectrum and throughout the lifespan, for the needs of individuals with autism and their families. The organization's annual Autism Speaks Walk is the world's largest fundraising event to enhance the lives of people with autism, with walk locations throughout the U.S.
The Perecman Firm, P.L.L.C.'s attorneys and staff are ardent supporters of Autism Speaks and the autism community. The firm's Autism Speaks New York City Walk team dedicated their participation to Avonte Oquendo, a nonverbal 14-year-old boy with autism who left his Queens, NY, public school undetected in 2013 and tragically drowned in the East River. Security footage showed Avonte leaving his school in Long Island City, Queens unattended on October 4, 2013 – the last time Avonte was seen alive. Many children and adults whose lives are affected by autism spectrum disorder are prone to eloping from their caregivers, often due to a desire to escape sources of overstimulation.
David Perecman, Founder and Lead Trial Lawyer, represented Avonte's mother, Vanessa Fontaine, in a wrongful death lawsuit on behalf of her son. He also assisted in efforts to pass Avonte's Law, city-wide legislation aimed to make schools safer for special needs students. Mr. Perecman and the entire firm are among those dedicated to ensuring that Avonte's legacy lives on. Inspired by events surrounding Avonte's death, New York has since led the way in promoting legislation to help ensure the safety of autistic children with an affinity for wandering or "running away" from caregivers.
Each year, the firm awards the Avonte Oquendo Memorial Scholarship – a $5,000 scholarship to facilitate students on the autism spectrum, or students with family members with autism, to pursue higher education.
We are grateful for the important efforts of Autism Speaks and are honored to be a part of this amazing event. Donations to support Autism Speaks can be made here.