Manhattan Slip & Fall Accident Lawyers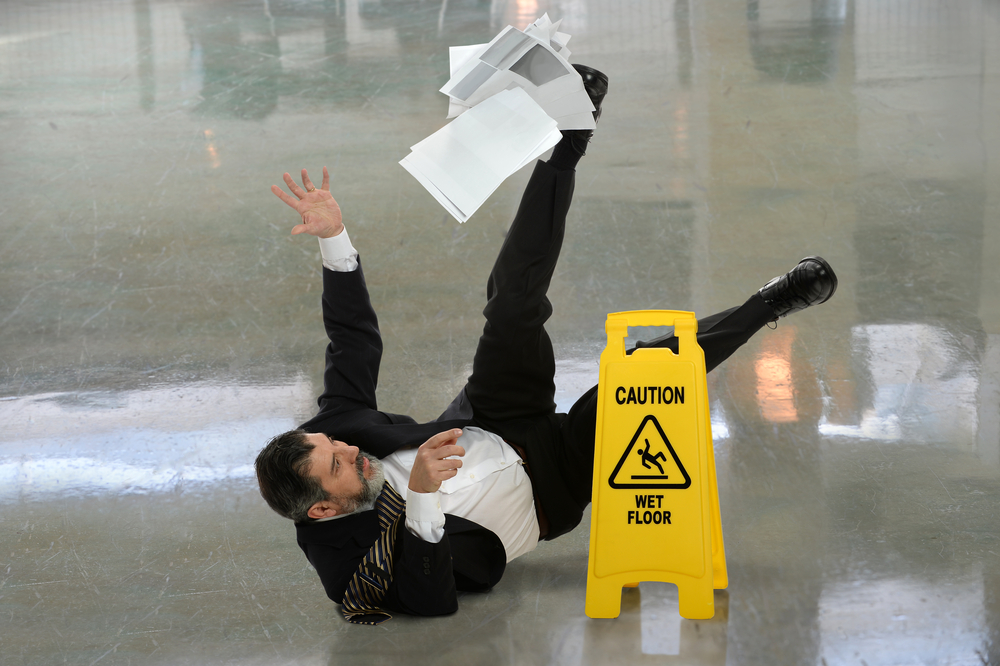 Busy cities are full of hazards, and few cities are busier than Manhattan. Icy steps, wet floors, uneven sidewalks, and protruding tree roots can all cause slip-and-fall accidents that leave victims severely injured. Worse still, careless property owners don't like taking responsibility for the harm they cause, leaving many victims struggling to get the money they need from their medical bills, lost income, and other losses.
If you fell and were injured on someone else's property in Manhattan, don't try to take them on alone. Instead, turn to the Manhattan slip-and-fall accident lawyers at The Perecman Firm, P.L.L.C. We have over 40 years of experience representing accident victims in Manhattan and throughout NYC. During that time, we have recovered more than half a billion dollars for injured people.
Contact us today for a free consultation, and we'll tell you how we can help.
Why Choose Our Firm for Your Manhattan Slip-and-Fall Case?
Choosing a personal injury attorney is no small matter. You want someone you can trust and communicate with openly. You also want an attorney who will empathize with you and work tirelessly to pursue the maximum compensation possible.
The Manhattan slip-and-fall injury attorneys at The Perecman Firm, P.L.L.C., check these boxes and many more. Here are just a few reasons why injured people in Manhattan turn to us for help after slips and falls:
Experience – Our firm started representing accident victims over 40 years ago, and our cases molded personal injury law in Manhattan. Our attorneys offer strong trial experience and a willingness to take matters to court when needed.
Proven results – Over the past four decades, we have secured more than half a billion dollars for our clients, including seven- and eight-figure payouts.
Robust resources – Our attorneys maintain a network of professional relationships to help us offer the best representation possible. This network includes medical, construction, and safety experts, who are often vital in slip-and-fall cases.
Awards – You don't have to take our word for it. Super Lawyers®, The Best Lawyers in America®, and the Multi-Million Dollar Advocates Forum® have recognized us for our accomplishments.
Full-service representation – From investigation to litigation, we are prepared to handle all aspects of your claim while you focus on recovering from your slip-and-fall injuries.
Causes and Types of Slip-and-Fall Accidents in Manhattan
A variety of hazards cause slip-and-fall accidents, including the following examples:
Food, drink, and other liquid spills
Ice and snow buildup
Outdoor debris and mud
Tracked-in water
Broken or loose flooring
Uneven sidewalks
Holes and cracks in sidewalks, driveways, and parking lots
Recently mopped or waxed floors
Defective stairs, staircases, and decks
Lack of handrails or other safety equipment
Loose cords and wires on the ground
Poor lighting
Overgrown foliage
Places Where Slip and Falls Happen in Manhattan
Slip-and-fall accidents can happen anywhere, but they are most common in high-traffic areas, like retail shops, grocery stores, and restaurants. Other common places for slip-and-fall accidents include:
Convenience stores
Bars, clubs, and theaters
Hotels and motels
Office buildings
Public parks
Swimming pools
Amusement parks
Walkways and sidewalks
Parking lots
Gyms and fitness facilities
Hospitals and schools
Specific locations within these places are particularly risky. For example, many people slip and fall at grocery stores in the produce section, where unattended spills are common. Spills near water fountains or showers at gyms and fitness centers are also common slip-and-fall hazards.
Injuries Caused by Slip-and-Fall Accidents
An unexpected slip and fall can result in severe injuries, such as:
Cuts and bruises
Broken bones
Soft tissue strains and sprains
Concussions
Knee and ankle sprains
Shoulder, elbow, and wrist sprains
Dislocated joints
Facial fractures and lacerations
Who Could Be Liable for a Slip and Fall in Manhattan?
Liable parties in a slip-and-fall accident could include:
Property owners
Facility managers
Tenants or occupiers of the property
Government entities
Our knowledgeable slip-and-fall lawyers can review the specifics of your case to identify liable parties, gather helpful evidence, and demand accountability for your losses.
What Is the Value of My Slip-and-Fall Accident Case?
The value of your Manhattan slip-and-fall accident case will depend on factors like the severity of your injuries, the types of insurance coverage available, and the responsible parties. With a successful slip-and-fall claim, you could get compensation for:
Medical costs
Future medical expenses
Long-term care costs
Lost income
Loss of earning capacity
Pain and suffering
Loss of enjoyment of life
How Our Manhattan Slip-and-Fall Accident Lawyers Can Help You
At The Perecman Firm, P.L.L.C., our job is to handle every aspect of your slip-and-fall case so you can focus on seeking medical treatment and feeling better. While you recover, we can:
Investigate – Our attorneys can look for photos, videos, eyewitnesses, and other evidence to support your claim. We can also identify responsible parties and work to hold them accountable.
Start an insurance claim – The early stages of a slip-and-fall claim usually start with a claim against the property owner's insurance. We can file the claim paperwork and negotiate on your behalf.
Collect medical evidence – We can stay on top of your recovery and gather the medical evidence needed to prove your injuries. We can also hire experts to testify about the extent of your injuries and their long-term consequences.
Trial preparation – If you can't get the compensation you deserve from an insurance claim, you might decide to have us take your case to trial. Our experienced trial attorneys can prep your case for trial, represent you in court, and argue persuasively before a judge or jury.
Contact Our Manhattan Slip-and-Fall Accident Lawyers
Want to speak with a Manhattan slip-and-fall accident lawyer about your case? Then contact The Perecman Firm, P.L.L.C., for your free case evaluation now.