Queens Workers' Compensation Lawyer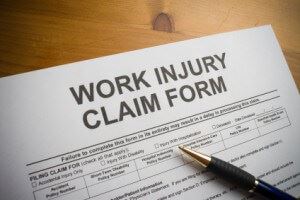 Did you sustain a work injury in Queens? You could be entitled to workers' compensation benefits to cover your medical bills and a portion of your lost wages while you recover. Nearly all New Yorkers have a legal right to these benefits, but employers and insurers don't always make the claims process easy. A Queens workers' compensation attorney from The Perecman Firm, P.L.L.C., can help.
Our legal team fights for the rights of injured workers across all five boroughs. Over the past four decades, we have secured over half a billion dollars in compensation for hardworking people just like you. We're a one-stop shop for injured workers in Queens and throughout New York City, advocating fiercely for clients to receive the workers' comp benefits they deserve. Our lawyers also represent NYC clients in personal injury claims stemming from serious workplace injuries when appropriate.
At The Perecman Firm, P.L.L.C., we know that workers' compensation benefits are a vital lifeline for injured employees in Queens. Contact us for a free case evaluation today. An experienced lawyer will review your case and discuss every legal avenue open to you. Call us now.
When Do You Need a Lawyer for a Workers' Comp Claim?
Filing for workers' compensation in New York is a document-heavy and deadline-sensitive process. Even a small error can be costly. You shouldn't have to worry about mistakes while recovering from an injury. Instead, speak to a workers' compensation lawyer in Queens.
An experienced attorney will review the details of your case, identify every potential source of compensation and financial benefits for you, and apply for workers' compensation on your behalf. Guidance from an attorney will strengthen your claim and give you the time and space to focus on your health and well-being.
A Message From Founder, David Perecman:
How to File a Workers' Comp Claim after a Jobsite Accident in NY
Filing a workers' compensation claim after a workplace accident in Queens is a multi-step process. You must:
Notify your employer of the workplace accident and your injuries within 30 days.
File a C-3 claim form with the New York State Workers' Compensation Board.
Undergo an independent medical examination (IME). The doctor will provide your employer or its workers' compensation insurer with a report of your injuries.
Wait for a decision on your claim. If your employer or its insurer denies your workers' comp claim, you have the option of pursuing your claim with the Workers' Compensation Board.
You may choose to pursue the conciliation process with the board to try and reach a settlement with your employer or its insurer. You also could request a formal hearing before a workers' compensation judge for a binding ruling on your claim.
The stakes are high when filing or appealing a workers' comp case. Getting advice from a skilled lawyer can protect you from unfair treatment or an undervalued claim.
What Do Workers' Comp Benefits Cover?
Under New York's labor laws, you could be entitled to workers' compensation benefits that cover:
Medical benefits
Lost wages and reduced earnings benefits
Disability benefits
Vocational rehabilitation
Survivor benefits for families of an employee that dies from an on-the-job injury or occupational disease
We all work to live. When you can't work, life takes a scary turn. Let The Perecman Firm, P.L.L.C., help you through the tough times. Reach out today for a free consultation.
How Long Does It Take to Receive Benefits?
When you suffer a work injury, your employer or its workers' compensation insurer will usually begin covering the cost of your medical treatment immediately, even while your claim is pending. However, if you miss time from work, it can take 18 days before the workers' compensation insurer will begin paying disability benefits. If your claim is contested, the insurer must inform the New York State Workers' Compensation Board.
The timeline gets trickier if your employer's insurer denies your workers' comp claim. The appeals process can take anywhere from weeks to months. Hiring an attorney may help you avoid the pitfalls that sometimes lead to lengthy workers' compensation appeals.
When You Deserve More Than Workers' Comp
New York law usually bars injured workers from pursuing a personal injury claim against their employers for a workplace injury. However, there are a few limited exceptions. These include when a construction worker falls from a height, when an employer fails to purchase adequate workers' compensation insurance, or when an employer intentionally causes a worker's injury. The employee may have grounds to file a personal injury claim against their employer in these circumstances.
A personal injury lawsuit may also be possible if a third party's negligence caused the injury. For example, you may be entitled to personal injury compensation if you were injured by a hazardous condition on a client's worksite or a defective tool used on the job. In those cases, you could file suit against the client or the maker of the dangerous equipment.
Deadlines for Workplace Injury Claims
If you're pursuing a workers' compensation claim, keep two deadlines in mind. First, you must notify your employer of a work accident or injury within 30 days. You must also file your formal claim with the state workers' compensation board within two years of the accident or injury.
A different deadline applies if you plan to file a personal injury claim. New York law requires you to file your lawsuit within three years of the date of your injury.
Because both types of legal claims are time-sensitive, it's vital to speak to a Queens workers' compensation lawyer as soon as possible.
Tips for Protecting Your Rights After an Injury at Work
What you do after a workplace injury can impact your ability to secure full and fair compensation. If you can, you should:
Notify your employer of the accident formally, even if they already know about it. Put it in writing within 30 days.
Document the workplace accident scene. Take photos of the area and your injuries.
See a doctor as soon as possible. Getting timely treatment for a job injury shows the insurance company you did everything possible to prevent further harm.
Follow all treatment recommendations. Ignoring medical instructions could lead to a claim denial or result in the termination of workers' compensation benefits.
Keep all workers' comp forms, bills, receipts, witness statements, and communications with your employer on file. Getting copies of your medical records can also speed up the application process.
Contact a Queens workers' compensation attorney. Insurance companies know that many people give up if they dispute their claims. Employers and insurers won't get away with that tactic if you have a lawyer from The Perecman Firm, P.L.L.C. on your side.
Common Workplace Injury Cases We Can Help With
Our workers' compensation attorneys represent clients who suffer catastrophic workplace injuries, such as:
Traumatic brain injury (TBI)
Spinal cord injury
Paralysis
Traumatic amputation
Burns
Toxic exposure
Hearing or vision loss
Facial injuries
Neurological damage
Crush injuries
Internal organ damage
Broken bones
Scarring and disfigurement
Even though New York law guarantees qualifying employees workers' comp benefits, there are no promises that the insurance company will treat your case fairly. Before you accept any settlement, talk to a Queens workers' compensation lawyer.
How Our Queens Workers' Compensation Lawyers Can Help You
Pursuing maximum compensation and benefits after a workplace accident can be difficult. While you focus on your medical treatment and rehabilitation, our workers' compensation lawyers will:
Secure valuable evidence to craft a compelling legal claim for you.
Work with experts to persuasively establish the extent of your injuries and impairments.
Document your expenses and losses to place a fair value on your case and pursue maximum compensation.
Prepare and file all workers' comp forms for you.
File a personal injury lawsuit against a third party, if applicable.
Demand a full financial recovery and benefits for you through formal claim hearings and settlement negotiations
Representing you fiercely at trial, if necessary
Few attorneys and law firms can match our success at the negotiating table and in the courtroom. Our proven attorneys have been recognized by prestigious organizations such as Super Lawyers®, The Best Lawyers in America®, and the Multi-Million Dollar Advocates Forum®. We are highly respected by our peers in the legal community, and many accomplished attorneys turn to us for help with their most complex catastrophic injury cases.
Don't wait to speak with a Queens workers' compensation lawyer from The Perecman Firm, P.L.L.C. Contact us for a free, no-obligation consultation today.