Queens Car Accident Lawyer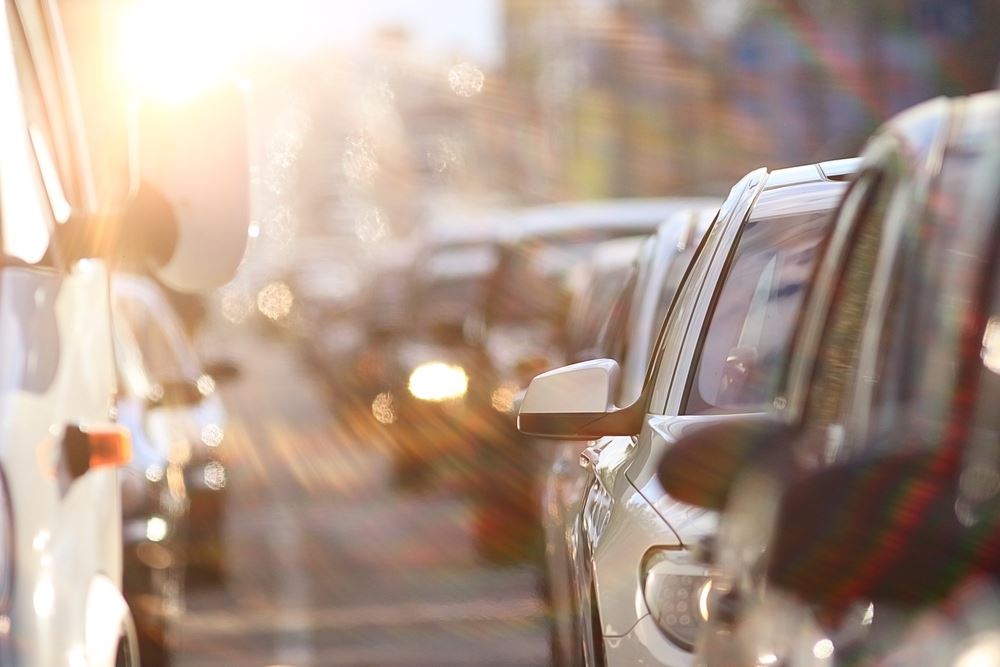 New York City is no stranger to car accidents. Recent data shows police recently responded to over 8,600 motor vehicle collisions in the five boroughs in a single month. The luckiest accident victims merely suffer fender benders and can walk away with minor damage to their vehicles and no injuries. However, many other NYC motorists suffer severe injuries in crashes that leave them with significant pain, massive medical bills, and no guarantee of a full recovery.     
You deserve accountability and compensation if someone else's negligence led to an auto accident that harmed you. A Queens car accident lawyer from The Perecman Firm, P.L.L.C. may be able to help you seek what you're rightfully owed. 
Over the past four decades, our skilled attorneys have successfully represented clients in some of New York's most complex catastrophic injury cases. We advocate fiercely for the rights of accident victims whose lives have been turned upside down. Our law firm has a proud history of recovering multi-million-dollar verdicts and settlements for injured people. We have been recognized by leading legal publications and groups such as Super Lawyers®, The Best Lawyers in America®, and the Multi-Million Dollar Advocates Forum®.
You shouldn't be stuck paying the bills if someone else is responsible for your injuries. If you were seriously hurt in a car wreck in Queens, call or contact us today for a free consultation.
Why Choose Our Firm to Handle Your Queens Car Accident Case?
Finding a car accident attorney in Queens can be overwhelming. The city has tens of thousands of lawyers, but not just any lawyer will do if you're coping with serious injuries. You need a respected car accident law firm that will fight for you from case open to case closed. 
It all starts with experience. At The Perecman Firm, P.L.L.C., several factors help us stand out from the competition, including:
A track record of success –

Our lawyers have recovered over half a billion dollars in compensation for our clients. 

More than 40 years of legal experience –

Our firm represented clients in important New York injury cases that led to critical advancements in the rights of accident victims.

Aggressive legal representation –

Our team of seasoned trial attorneys works with top experts in medicine, accident reconstruction, and financial planning to push for maximum compensation for victims after a car wreck.   

The respect of our legal peers –

Attorneys frequently refer their most difficult catastrophic injury cases to us.

Client-centered approach – We make you our priority by offering a full-service approach to handling your case. We'll do all the heavy lifting, so you don't have to.
Demanding Maximum Compensation in a Car Accident Claim
If an aggressive, distracted, tired, intoxicated, or negligent driver in Queens hits you, New York law allows you to pursue compensation for your injuries. At The Perecman Firm, P.L.L.C., our lawyers will demand maximum car accident compensation for you, providing you the funds you need for:
Medical treatment

Rehabilitation

Vehicle repair/replacement costs

Long-term care expenses for services like home health care and assistive medical equipment 

Lost wages

Lost earning capacity 

Pain and suffering

Reduced quality and enjoyment of life due to disabilities, scarring or disfigurement, and loss of life expectancy
Time Limit for Filing a Car Accident Lawsuit in NY
You have limited time to file a car accident lawsuit in New York. The state's statute of limitations gives victims three years from the date of a car crash to take legal action against a private at-fault driver or party. If a municipal (i.e. city) employee or company was involved, the time limits are much shorter
You also have only 30 days to file a claim for no-fault benefits (PIP) with the applicable insurance carrier. This may be your car insurance carrier or another driver's, depending on how your accident happened. 
If you fail to file your car accident claim before the statute of limitations expires, the court will likely permanently dismiss your case. This means you lose your right to demand financial compensation for your losses. Consult with a Queens car accident attorney as soon as possible to protect your right to compensation.
What You Need to Know about Dealing with Insurance Companies
After a car accident injury, you may be contacted by representatives from the other driver's insurance company or your own insurer. When dealing with insurance companies after a car crash, keep these tips in mind:
The insurance company is looking out for their interests, not yours –

Insurers increase their profits by limiting the money they pay motor vehicle accident victims. While adjusters may sound sympathetic, they aim to minimize or deny your car accident claim.

Don't give oral or written statements to the insurance company –

Insurance adjusters ask questions to get unsuspecting claimants to say something that jeopardizes their case. If you agree to provide a statement, you may accidentally contradict or undermine your own claim. Hire legal counsel as soon as possible. Your car accident lawyer can handle all communication with the insurer for you.

Never sign an insurance document without an attorney's approval – While you may feel the need to accept a quick settlement to pay the bills, don't sign any insurance paperwork without consulting a knowledgeable car accident attorney. You could end up agreeing to far less than what you deserve.
What to Do If You've Been Hurt in a Car Accident
The steps you take after a vehicle accident can protect your health and any future injury claim you wish to file. If you can, you should: 
Take photos or video of the accident scene –

Include shots of vehicle damage, your injuries, skid marks or debris on the road, traffic controls, weather and lighting conditions, and any other details that show what happened. 

Talk to witnesses –

Collect names and contact information for anyone who saw the crash.  

Seek medical treatment –

Go to the hospital or the doctor's office as soon as possible to rule out any undetected car accident injuries. Always follow your provider's treatment instructions and recommendations. 

Request copies of your medical records –

Proof of an injury is the foundation of every car accident claim. 

Keep track of your expenses –

Put crash-related bills, invoices, co-pays, pays stubs, or receipts in a file. These documents will help your lawyer place a value on your case.
Finally, speak to a Queens car accident attorney to discuss how to proceed with your car accident case.
Common Car Accident Injuries
A car accident injury can change your life forever. This is true regardless of whether the injury was immediately apparent at the accident scene or had a delayed onset. Common examples of injuries after an auto wreck include:
Traumatic brain injury (TBI)

Spinal cord injury/paralysis

Burns 

Broken bones

Soft tissue injuries

Internal organ damage

Internal bleeding
Facial injuries

Deep cuts and lacerations

Scarring and disfigurement

Hearing or vision loss

Crush injuries

Amputation
Common Causes of Car Accidents
New York City traffic is among the worst in the nation. The streets are saturated with cars, trucks, motorcycles, taxis, and rideshare vehicles. Frequent accidents are common on busy roads, but they are also preventable. Many vehicle accidents in Queens are due to negligent driving behaviors such as: 

Speeding

Driver distraction, especially texting while driving

Tailgating

Reckless driving

Aggressive driving

Road rage

Fatigued driving

Driving while intoxicated

Inexperience
Disregarding traffic signals

Failing to use turn signals or mirrors

Unsafe turns or lane changes

Failure to yield the right of way

Failure to check blind spots

Poor vehicle maintenance

Adverse weather conditions

Low lighting 

Poor visibility
At The Perecman Firm, P.L.L.C., we know the stakes are high after a vehicle accident. Our legal team has successfully represented victims in all types of car crashes in Queens, including drunk driving accidents, hit-and-run accidents, Uber/Lyft wrecks, distracted driving accidents, and more. Trust us to put every effort into securing the compensation you deserve. We have the knowledge and resources to craft a convincing car accident claim for you. 
How a Queens Car Accident Lawyer Can Help You
Hiring a top-tier car accident lawyer takes the burden of handling a car accident case off your shoulders. At The Perecman Firm, P.L.L.C, we believe your sole focus should be on your health and well-being after a crash. When you work with us, you can rest assured that our full-service law firm will manage all the details of your case. We will:
Investigate the crash thoroughly 

Organize and gather crucial evidence like accident scene photos, video or dashcam footage, eyewitness statements, medical records, and police accident reports

Work with experts who can provide persuasive opinions supporting your case

Identify liable parties and applicable insurance coverage

Calculate your losses to place an appropriate value on your case

Prepare and file insurance claims and demand letters 

Fight to recover maximum compensation for you during settlement negotiations

File a car accident lawsuit and take your case to trial if the insurance company refuses to make a fair settlement offer
No one should have to navigate the New York legal system without a skilled legal advocate. Let a Queens car accident attorney from The Perecman Firm, P.L.L.C. represent you. Call or contact us today for a free case review.