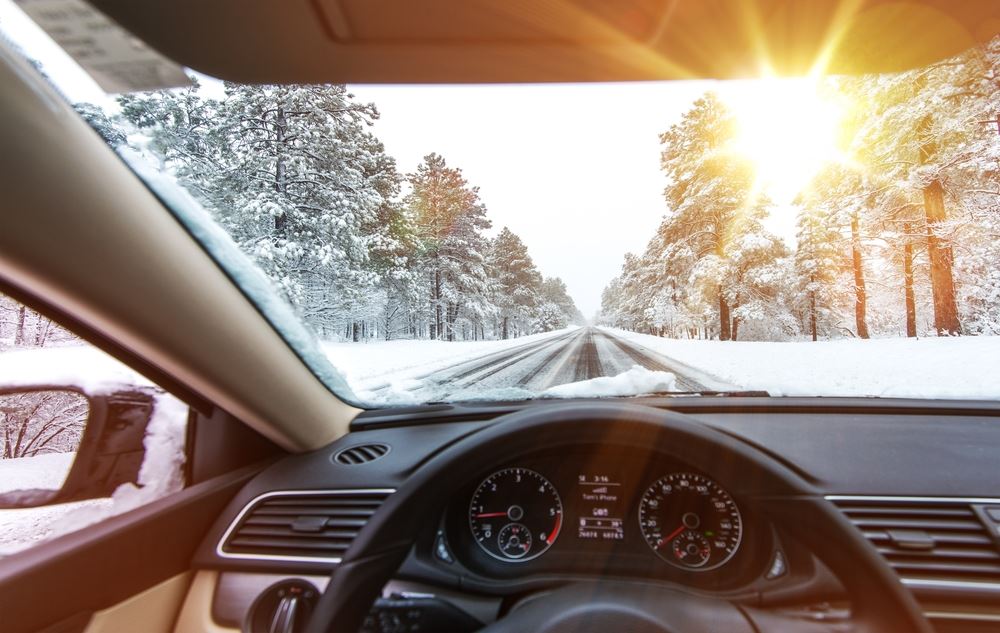 The holidays pose considerable risks to public safety – especially when it comes to driving.
In fact, things like adverse weather, increased traffic, and intoxicated motorists make the holiday season one of the most dangerous times of year to drive. According to NHTSA:
All holidays are generally a time of increased travel and traffic deaths.
There were nearly 800 deaths between Christmas and New Year's Day in 2019.
Fatal traffic crashes by holiday in 2019: New Year's Day (428), Thanksgiving Day (406), and Christmas Day (129).
If you are among the millions of Americans looking to get out and travel this holiday season, it's important to be aware of the increased risks that accompany driving during this time of year, as well as the steps you can take to keep yourself and your loved ones safe.
Holiday Highway Hazards
According to NHTSA, more motor vehicle accidents occur during holiday periods than non-holiday periods. Though there are many reasons for the increase in crashes, some of the most serious include:
More vehicle traffic. The holiday season sees a substantial increase in vehicle traffic, which greatly increases car accident risks. As more Americans return to travel in the wake of the pandemic, experts expect more traffic this year than last.
Increased travel time. During the holidays, many drivers travel longer distances, which can increase risks for driver distraction and fatigue.
More alcohol use. The holidays are festive times with many opportunities to drink. Unfortunately, drunk driving is a leading cause of fatal accidents during the holidays.
Excessive speed. Speeding accidents increase during the holidays when people are in a hurry to get somewhere, are unfamiliar with local speed limits, or drive too fast for road conditions.
Adverse weather. Rain, snow, sleet, and storms can make for hazardous road conditions that significantly increase accident risks.
Safe Driving Tips
Although there are real dangers in driving during the holidays, there's also a lot of data about what those dangers are and what motorists can do to reduce their risks. Here are a few important tips.
1. Drive Sober
Alcohol-related crashes increase dramatically during the holidays. Do your part to keep roadways safe and avoid the penalties that accompany a conviction for DUI/DWI by always driving sober and making responsible decisions. Some things to remember:
Use a taxi, public transportation, or a rideshare service.
Designate a sober ride or plan to stay the night where you'll be drinking.
If you're hosting a party, provide non-alcoholic beverages to guests who aren't drinking.
If you have a young driver at home, speak with them about drinking and driving and have them sign a driver agreement plan to never drive intoxicated.
2. Avoid Distractions & Drive the Speed Limit
Driver distraction and excessive speed are year-round hazards, but they can be more pronounced during the holidays. Prioritize safety when you're behind the wheel by taking some simple steps:
Always focus on the act of driving and avoid texting or using a cell phone; sending just one text message can increase your crash risks by 23x.
Set up your music, directions, and other necessities before heading out on a longer trip.
Obey the posted speed limit and be mindful of the speed limit in areas you don't know well.
Drive at a safe speed for the prevailing conditions, even if that's below the posted limit.
Reduce your speed in traffic, adverse weather, and construction zones.
Speak with your young drivers about the dangers of distraction and have them take the pledge.
3. Prepare Your Vehicle for Winter Weather
Exercising caution in bad weather is important, but you can still face elevated crash risks if your vehicle isn't ready for winter weather. Some important tips:
Take your vehicle to a qualified mechanic for a full-point inspection.
Keep up with routine maintenance, as noted in your vehicle manual.
Pack a vehicle emergency kit to keep in your car at all times.
Prepare ahead before a long trip and bring extra snacks and water.
Check your tire pressure, lights, and windshield wipers regularly.
*Click the infographic created by founder David Perecman to enlarge.
Steps to Take After an Auto Accident
As holiday crash data show, safety consciousness may not always be enough to protect us from the negligence of others. If you or someone you love is involved in an auto accident, taking a few steps can help protect your well-being and your ability to bring legal action.
Seek immediate medical attention.
Follow up with your doctor and listen to their recommendations.
Stay consistent with your treatment, even if you think you can tough it out.
Don't accept a settlement offer from the insurance company, especially if you don't yet know the extent of your injuries or losses.
Know that you have the right to NOT speak with the insurance company if they call; a lawyer can handle communications on your behalf.
Have your case reviewed by a qualified attorney who can explain your rights and options for pursuing a personal injury claim.
Injured? The Perecman Firm, P.L.L.C., Can Help
If you were injured by the negligence or wrongful acts of another, you may have grounds to pursue a personal injury claim and a monetary recovery of your damages.
The Perecman Firm, P.L.L.C., can review your case and discuss your available options. Our attorneys have recovered over half a billion dollars for clients and have decades of experience representing victims in claims involving trucking crashes, pedestrian accidents, and other types of motor vehicle collisions.
To request a FREE consultation, call (212) 577-9325 or contact us online.