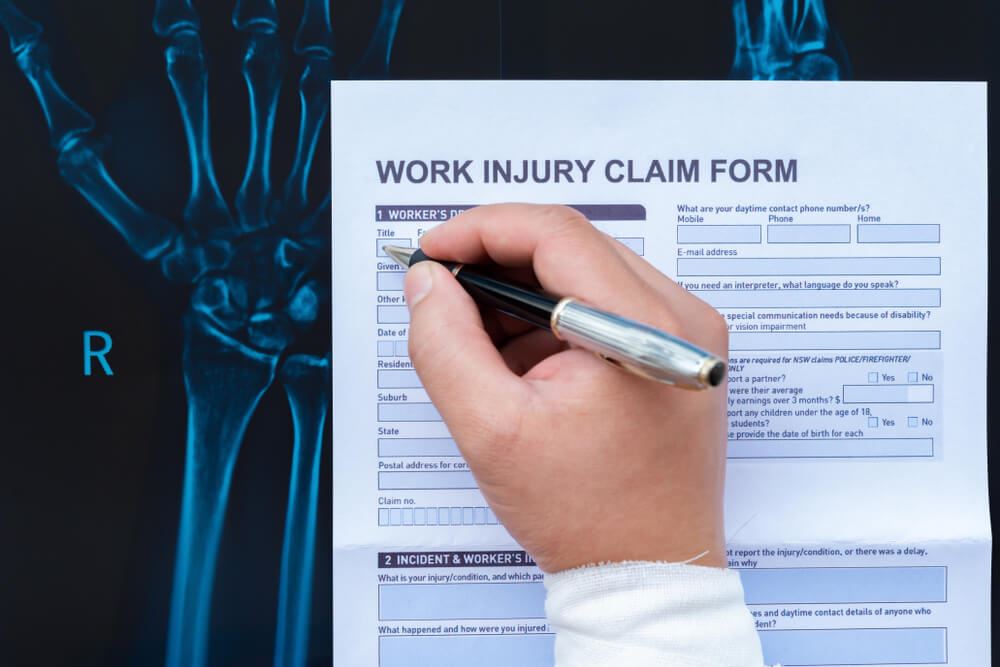 Being injured on the job can jeopardize your financial well-being just as much as your health. From concerns over time off and lost income to confusion over who pays for needed medical care, there are many questions on the minds of injured workers and their families.
At The Perecman Firm, P.L.L.C., we receive many of these questions, and while accurate answers are dependent on the unique facts of a case, there are some general things we try to help workers and their families understand – especially when it comes to clearing up confusion about things like:
Who pays for medical bills;
What workers' compensation covers; and
Whether you may have other options for recovering your damages.
Who Pays the Bills: Work Injuries & Medical Care
Workers' compensation (sometimes referred to by its old moniker "workman's comp") functions as a safety net that ensures qualifying workers can obtain the support they need, and it's a common way for workers injured on the clock to pay for doctor visits, treatment, medicine, and other medical needs associated with their injuries – in addition to supplemental wages and other benefits.
As a type of no-fault insurance, workers' comp is available to most workers in New York (with some exceptions you can learn about here) no matter who is at fault, and even if the workers themselves caused their own injuries accidentally. To obtain needed medical benefits, injured workers will need to:
Report a work-related injury or illness to their employer ASAP;
Work with their employer / HR to select a medical provider designated by the employer's workers' compensation insurance plan.
Workers' compensation requires injured employees to seek treatment only through designated medical providers who accept workers' compensation insurance (with some exceptions in cases where injuries require emergency care). If you seek treatment from your own doctor or another provider who isn't part of your employer's plan, you may be on the hook for those expenses.
Your employer should be able to provide you with more information about the specific details of their workers' comp insurance plan, available benefits, and covered providers. What they are less likely to tell you is that you may have other options for obtaining compensation for not only medical expenses, but also other damages you incurred as the result of your accident beyond what you'd be able to recover through workers' comp.
Read our blog: How Much is My Workers' Comp Case Worth?
Exploring Your Options: Medical Care, Damages Outside of Workers' Comp
Though workers' comp can provide much-needed medical and financial support during difficult times, it may not be the only option for injured workers. There are some situations which may warrant and allow for a civil injury lawsuit outside of workers' comp.
Depending on the situation and circumstances surrounding your accident, workers may be able to file civil claims against:
The property owner and general contractor on a construction site;
Another third-party contractor or supervisor;
A negligent property owner (premises liability); or
Another negligent third party;
Manufacturers of defective products (product liability)
Whether you have a case depends greatly on who is at fault or otherwise legally responsible under the law, as well as who that party is and what their conduct was in regard to the incident.
Many third-party work injury claims are filed in connection to construction accidents because the general contractor and owner of the site can be liable by statute under the New York Labor Law. Also, in the case of accidents involving premises liability, property owners may be liable for injuries if they caused, created, or failed to address a potential hazard or condition on their property they knew or should have known about, among other acts of negligence.
Additionally, civil lawsuits allow injured workers and their families to recover a broader scope of damages than the benefits provided under workers' compensation. That includes economic damages like medical bills, lost wages, and lost future earnings, and non-economic damages like pain and suffering.
Have questions about a work injury in New York City? The Perecman Firm, P.L.L.C., has been trusted by numerous workers, union members, and families throughout the state following job-related accidents. Let us help you understand your rights and options during a free consultation. Contact us online or call (212) 577-9325 to speak with a lawyer.